Providing practical advice. Delivering exceptional results.
Cliff doesn't grandstand. He calmly provides practical, appropriate advice that serves your best interest. Whether he's planning strategy with you in a conference room, advocating for you in the courtroom or negotiating on your behalf via phone, he remains cool-headed, focused and effective every step of the way. Contact him for assistance in the following practice areas.
Employment Litigation and Advice
Complex Business Litigation
Shareholder Disputes
Trust Litigation
Appeals
Cliff is a member of Select Counsel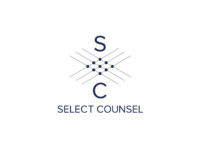 Select Counsel is an exclusive network of highly qualified solo and small-firm attorneys that serves as a trustworthy source for individuals and businesses seeking high-end, affordable legal counsel. Select Counsel offers direct access to highly credentialed attorneys who have practiced at the nation's premier Big Law firms. Because Select Counsel is not a firm, clients enjoy the personalized service and reasonable rates of a boutique practice with the caliber of attorney normally found at a Top Tier firm.
Learn more about Select Counsel at www.selectcounsel.law.
Cliff represented me in my capacity as the Trustee of two revocable trusts in a complex litigation matter involving over $10 million in real estate and other assets across multiple family businesses. He helped me navigate the complex issues and secure an outstanding result. The veteran arbitrator said it was one of the most complex shareholder disputes he had ever seen.
– Tom Darkenwald